the Amazing Decidometer

details
Based on a decision-making system developed on paper I created this online system to guide anyone through any challenging decision making process. Users begin by listing the possible options of their decision and parameters that make options better or less so. Then users assign different importance to the parameters and grade each option on how well it fills each parameter. The system lets you know what you decided!
Developed the system, screens and algorhythm for weighing parameters and judging options.
System can be useful for virtually any type of decisions regardless of complexity.
Current system uses temp files and PHP but V2 is in development and will increase functionailty.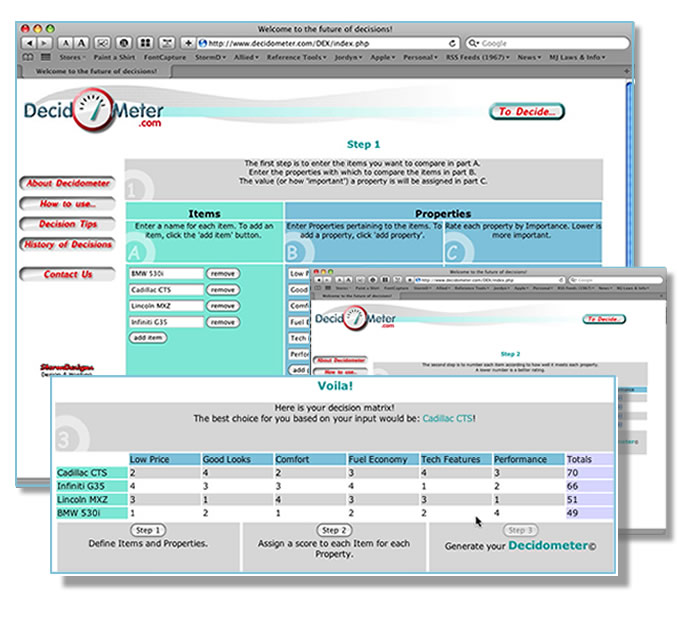 610-999-5517 or
email
me.
all materials ©2013 jonny shaw